B&W 804 D4 Floorstanding Speakers White, excellent condition, 3 month warranty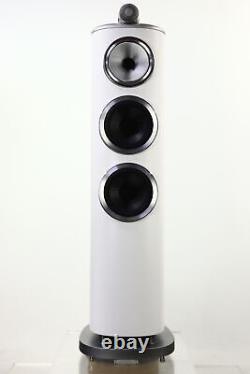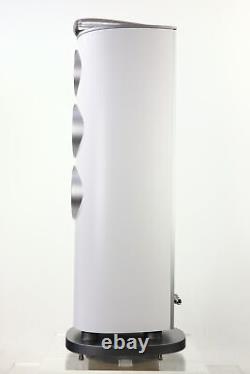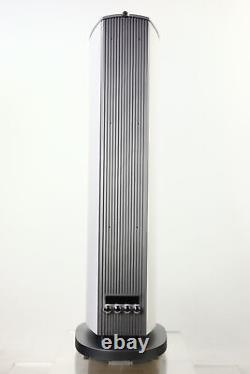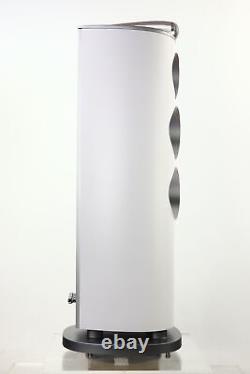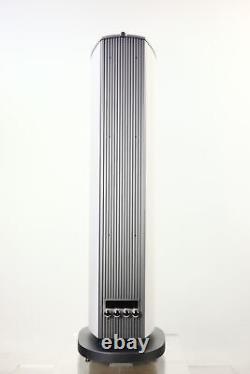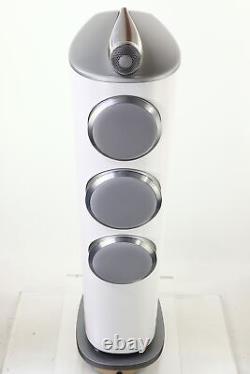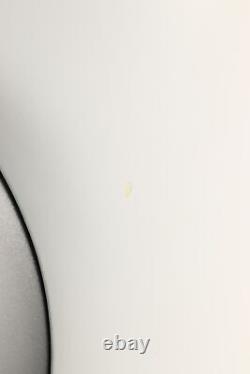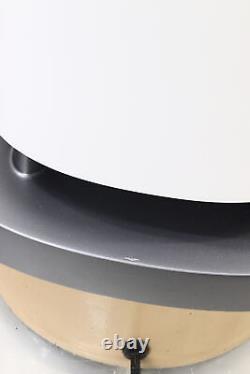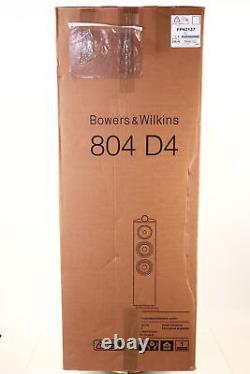 A very good example of the 804 D4 floorstanding loudspeaker from British company B&W, finished in White. Only three minor blemishes, two of which are on the plinths and each about the size if a grain of rice stop them being immaculate - please see photographs. For listeners who crave the performance of an 800 Series DiamondT floorstander but prefer a more conventional aesthetic, the 804 D4 is the perfect choice. Its new cabinet and plinth make it our best-performing 804 yet.
804 D4 is perhaps more conventional in appearance than other floor-standers in the 800 Series Diamond range, but it's every bit as sophisticated. Its new Reverse-Wrap cabinet is both a mechanical and acoustic revolution in its class, and its new plinth ensures rock-solid, accurate bass response too.
Every stereo model in the new 800 Series Diamond range has a significantly upgraded cabinet with an all-new aluminium top-plate. This also provides a perfect mounting point for all-new Leather by Connolly trim, with luxurious black leather for dark cabinets and light grey for lighter finishes. Instead of a conventional loudspeaker box, the cabinet in 804 D4 is made from a continuous curved section of wood, with the drive units mounted at the heart of the curvature.
This stiffer, more inert structure resists mechanical resonances far better and also ensures better dispersion of sound. A great speaker needs a rock-solid foundation. The new 804 D4 uses a downwards-firing Flowport exiting on to a solid aluminium plinth complete with a steel constrained layer damping sheet, which controls unwanted resonance. It also has greatly upgraded spikes for maximum stability and durability.
Features: Diamond tweeter Solid body Tweeter-on-Top ContinuumT cone FST Anti-Resonance plug Biomimetic Suspension MatrixT AerofoilT cone bass units Flowport Specifications: Description: 3-way vented-box system Drive units: 1x ø25mm Diamond dome high-frequency; 1x ø130mm Continuum cone FST midrange; 2x ø165mm Aerofoil cone bass units Frequency range: 20Hz to 35kHz Frequency response: 24Hz to 28kHz (+/-3dB from reference axis) Sensitivity: 89dB (on axis at 2.83Vrms at 1m) Harmonic distortion: 2nd and 3rd harmonics (90dB, 1m on axis). Established in 2003, 2ndhandhifi is the UKs largest stockist of used quality audio equipment. This means that all items described as. Will be in good working order but may show minimal cosmetic marks resulting from everyday use. Any more significant cosmetic issues will be highlighted in the listing if present.
We are a business so (although most times we do) we cannot always answer emails over the weekend so please try to ask Monday to Friday. If you don't ask, it means you will accept our quote. Requests to cancel will be rejected.

---