Bowers & Wilkins B&W 804 Diamond floor standing speakers gloss piano black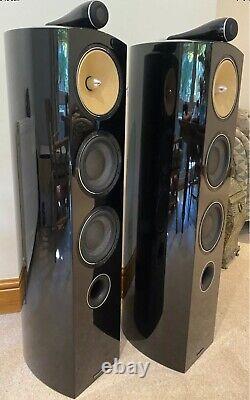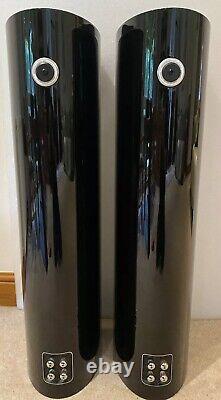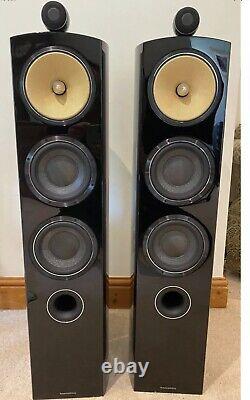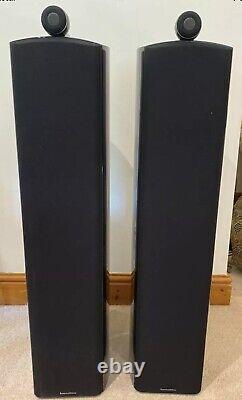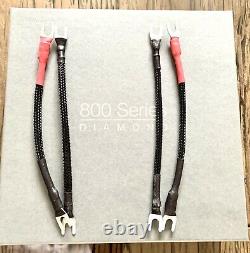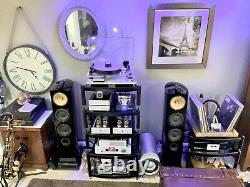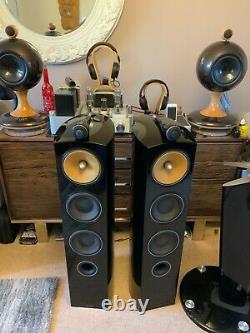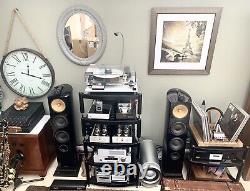 Drive-units: 1" (25mm) diamond-dome tweeter, 6" (150mm) FST woven-Kevlar midrange cone, two 6.5 (165mm) Rohacell-cone woofers. Frequency range: -6dB at 30Hz and 33kHz. Frequency response: 38Hz-28kHz, ±3dB, on reference axis.
Dispersion: within 2dB of on-axis response over 60° arc (horizontal) and 10° arc (vertical). Harmonic distortion (second and third harmonics, 90dB, 1m). ICON MONO BLOCKS USED WITH THESE SPEAKERS BRING THEM TO LIFE.
Dimensions: 39.8" (1020mm) H by 9.3" (238mm) W by 13.7 (351mm) D. Weight: 59.4 lbs (27kg). Finish Piano Gloss Black MINT MINT CONDITION. CONDITION Fantastic condition with a stunning stunning sound. They come with their brochure and more importantly the box??
As well as the front grilles. There is no movement on this.

---