Klipsch Forte III Floorstanding Speakers, good condition, 3 month warranty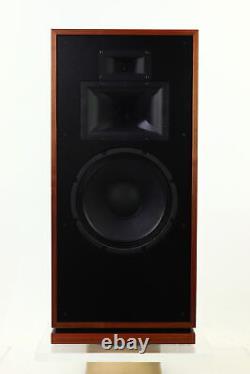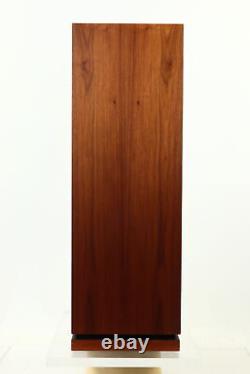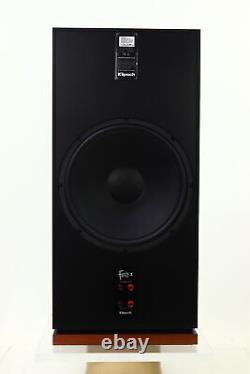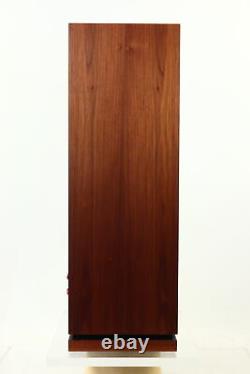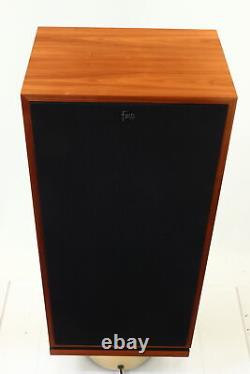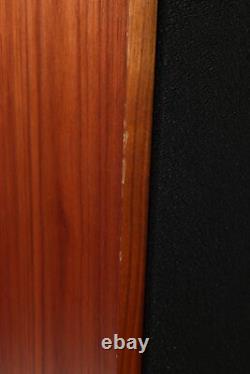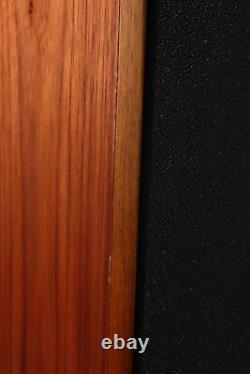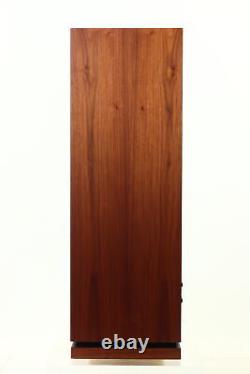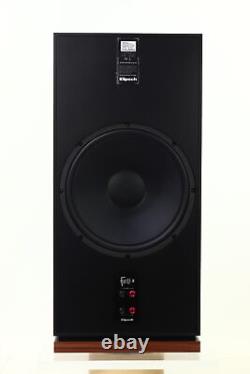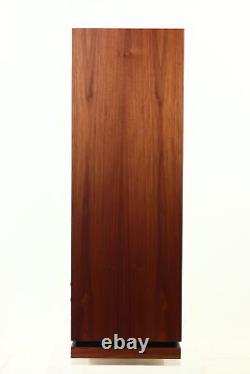 Here we have a pair of Forte III floorstanding loudspeakers from American company Klipsch. They are in good condition, noting a few very small blemishes on the frontleft side edge of one cabinet which could be improved if required - please see photographs. First introduced in 1985, the Forte quickly established itself as the most popular Klipsch model. The elegant design and outstanding performance made the Forte a standout among its competitors. In 2017, Klipsch re-introduced the Forte as part of the Heritage speaker series.
The Forte III features updated cosmetics and the latest advancements in acoustic engineering while maintaining the original charisma that made the Forte so popular. The Forte III hosts a three-way design utilizing a 12 woofer and horn-loaded midrange and tweeter.
The new Forte III utilizes all new state of the art drivers including midrange and tweeter titanium compression drivers for a smooth and powerful response. The Forte III's new midrange horn utilizes patented technology to improve coverage and control of the key mid-frequency band. There's no listening experience like it on Earth. Don't mess with perfection. We've made some important upgrades to the Forte III, but it remains relatively unchanged since its inception.
The Forte III enclosure is still made in the USA, by proud craftsmen in Hope, Arkansas. In the back of the cabinet, the Forte III has a secret. The Forte III's well-extended bass is found in the use of a rear-mounted passive radiator. A mammoth 15 (38 cm) in size, this sub-bass radiator operates on acoustic pressure generated by the woofer for greater bass output and extension.
Klipsch only uses book-matched wood veneers for the Heritage series. The veneer leaves are kept in order as they are delicately sliced from the timber and precisely arranged to provide a mirror image at the splice joint - like turning the pages of a book. This gives each speaker a more aesthetically appealing and consistent appearance that is treasured more than any other cut of wood veneer.
Each pair of Forte III loudspeakers is grain-matched using wood veneer panels that come from the same timber. Each cabinet is carefully matched so that each speaker in the pair is practically indistinguishable from the other. The speakers move seamlessly together through the factory. Each finished product is inspected and labelled with sequential serial numbers, ensuring that each pair of speakers leave the factory as a meticulously crafted set. Klipsch speakers are built to rock the house and stand the test of time. The Forte III is meticulously handcrafted and assembled using the finest quality materials, even down to the highest-grade adhesives and fasteners. This is a speaker that will be handed down for generations to come.
The Forte III is designed to fill large rooms with amazing sound without sacrificing too much floorspace. (33cm) deep, the Forte III is thinner than any Heritage Series or Reference Premiere floorstanding speaker - yet still able to deliver incredible, robust acoustics. We built the Forte III with high-quality, heavy-duty bi-wire capable input terminals to cater to your desired audio preference. /Peak: 100W / 400W Maximum SPL: 116 dB Continuous Nominal Impedance: 8 ohms Compatible Crossover Frequency: HF: 5.2 kHz; MF: 650 Hz High Frequency Driver: K-100-TI 25.4 mm Titanium diaphragm compression driver on a K-79T horn Midrange K-70 44.5 mm Titanium diaphragm compression driver on a K-703-M horn Low Frequency Driver K-281 304.8 mm Fibre-composite cone woofer; KD-15 381 mm Passive cone radiator Enclosure Inputs: Dual binding posts / bi-wire / bi-amp Dimensions: 914 (H) x 419 (W) x 330 (D) mm Weight: 32.7 kg. Established in 2003, 2ndhandhifi is the UKs largest stockist of used quality audio equipment.
This means that all items described as. Will be in good working order but may show minimal cosmetic marks resulting from everyday use. Any more significant cosmetic issues will be highlighted in the listing if present.
We are a business so (although most times we do) we cannot always answer emails over the weekend so please try to ask Monday to Friday. If you don't ask, it means you will accept our quote. Requests to cancel will be rejected.

---