Wharfedale Evo 4.3 150W Compact Floorstanding Speaker Pair Walnut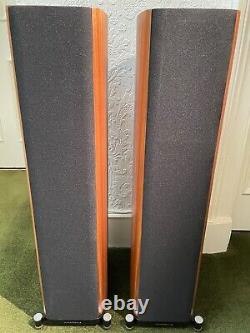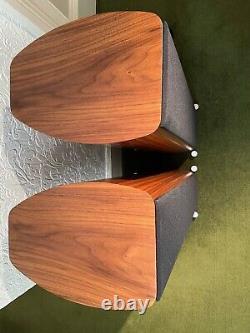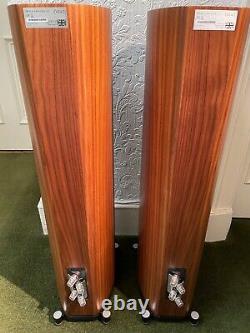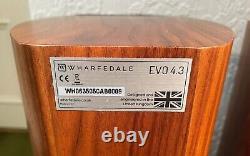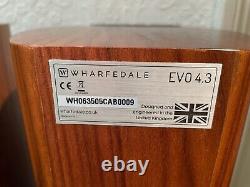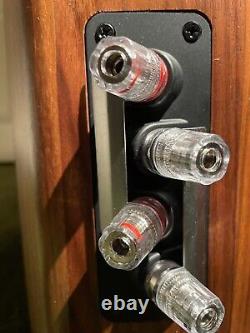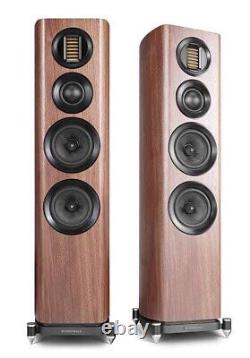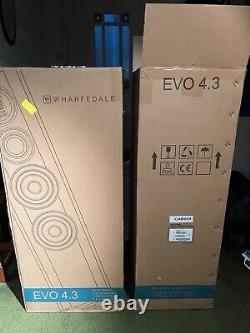 Wharfedale are one of the most respected names in HiFi. These speakers are intended for use in smaller listening rooms where placing speakers near to the rear wall is a necessity. Although they are inexpensive they have a distinctive, refined. Sound and are very well built. They will work with amplifiers operating as low as 25 Watts.
But, as always, for best results listening at higher volumes requires amplifiers that operate much closer to a speaker's. Nominal upper limit, in this case 150 Watts. The speaker's terminals will accept banana plug or spade terminated cables, or unterminated cables. Running in but are still in mint condition. Frequency Response - 48 Hz - 22 kHz. Nominal Impedance - 8 Ohms. Amplifier Power Requirement - 25 - 150 Watts. Dimensions (H x W x D) - 875 x 210 x 285(+10) mm. Weight - 22.8 Kg. All items in my sale are priced in terms of their capabilities and the relative value my ears have placed on them.
All items are priced at less than I paid for them. All items are in at least very good condition, tested, and fully working, before they are boxed.
All items will be well packed, in original boxes if I have them, and with user manuals. All items have been comprehensively photographed and you can request extra close-ups from any angle you wish. Look out for more items going on sale as I complete pre-sales testing in my audio lab.

---