Wharfedale Pacific EVO-40 Floor Standing Speakers 30-200w Watts 6 Ohms Black Ash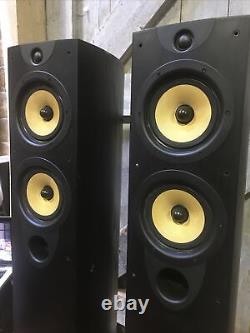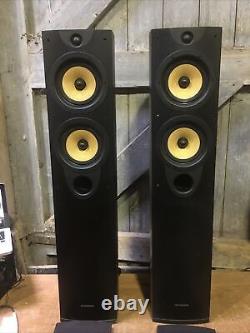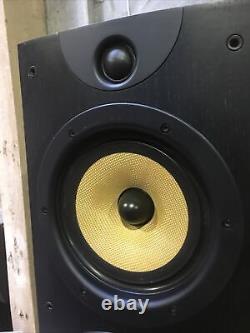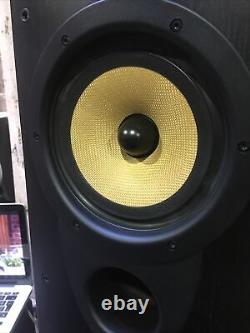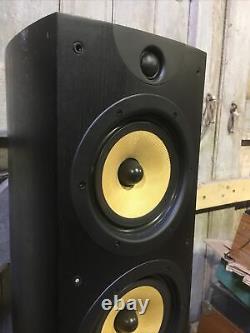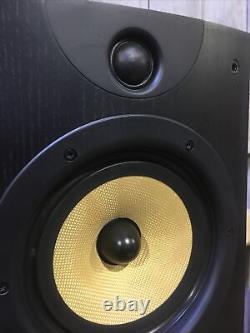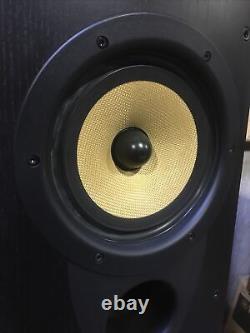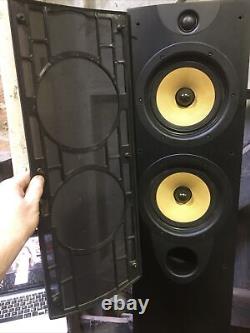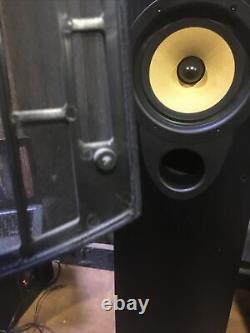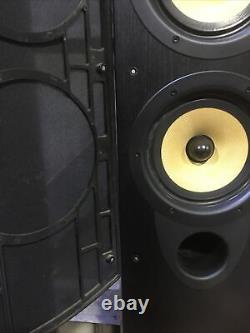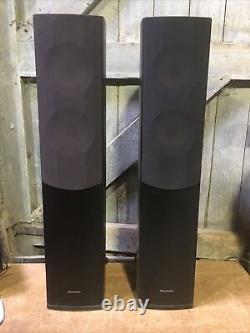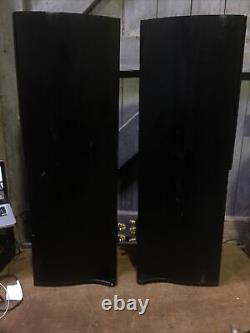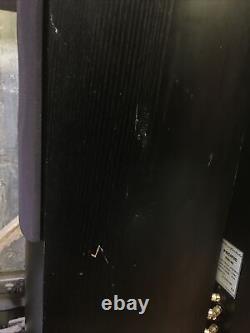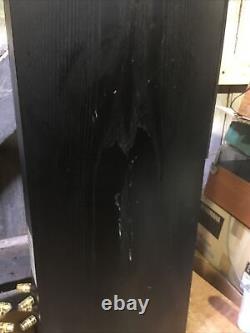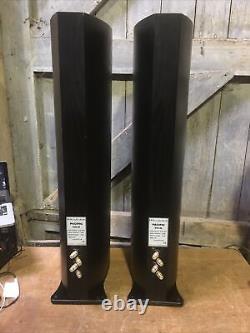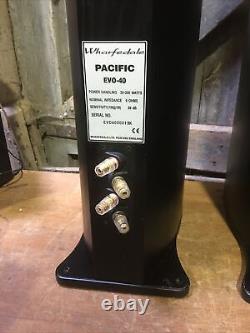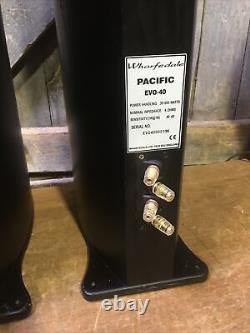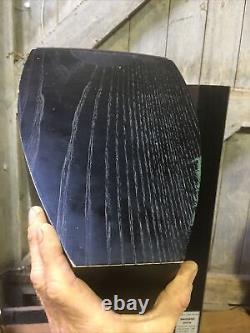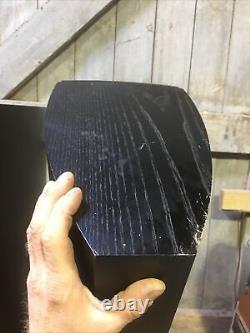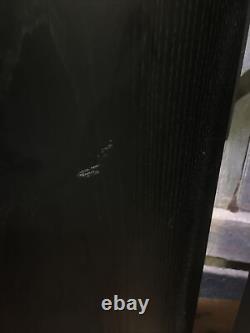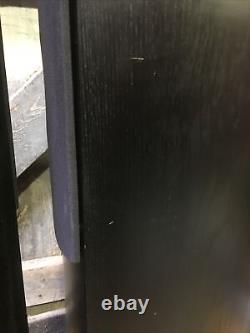 Some wear in places to the paint work, painted black over shaped wood or wood laminate boxes. Nets have some wear, some small pulls and both nets are missing some spigots that hold nets in place. Left speaker has 1 spigot broken off, and right speaker has 2 spigots broken off. In both cases the nets are still held firmly in place.
Speaker units beneath are all in excellent working condition and sound is good. Two pairs of connectors on the back of each speaker. Have linked the pairs together and then feed into the A speakers connectors on the back of my amp, and also have connected each pair into my amp using both the A and B outputs.
In either way Speakers sound very good. Holes in the wider parts of the base back, and also underneath the fronts, are for screw in feet. No feet with these speakers, speakers sit straight on the floor. Some heavy white scuff marks to sides and front, and some scratches, very deep in some places, down to bare wood, see photos. Also some heavy wear and scratches down to the bare wood on the top of each speaker, see photos.
Very bottom front edge of units also has some wear and cracks to the paint. Both speakers have there emblems on the front of each, near the bottom. Speakers are a matched pair, serial numbers on each are EVO400001 9K. Each speaker measures 22.5cm across the front x 108cm high approx x 37.5cm deep approx. Each speaker weighs approx 21.2kg. Collection only due to weight and size of speakers.
Used working condition, some heavy marks and wear to painted surfaces of speaker boxes, sound is good. Please see my feedback and other listings.

---